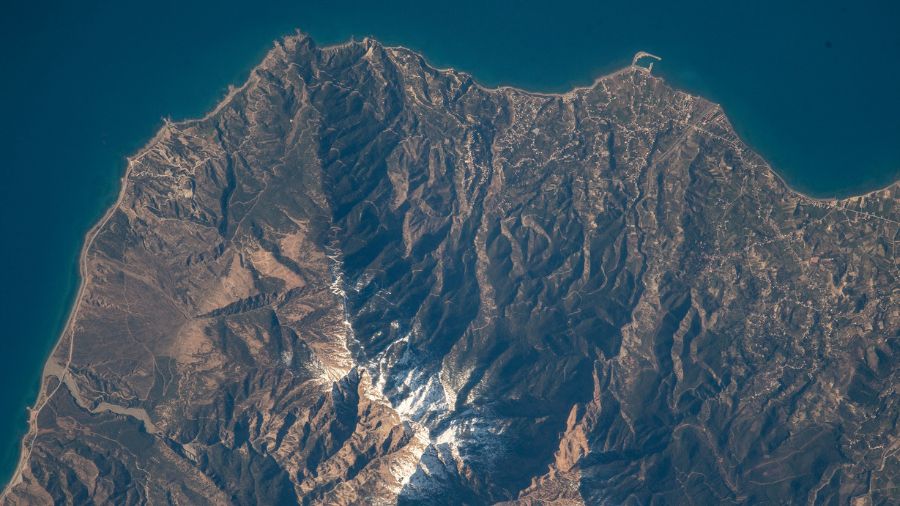 The Expedition 68 crew members conducted experiments and maintained equipment aboard the International Space Station while activities for cargo transfers continued.
NASA Flight Engineer Frank Rubio performed microscopy and video recordings on eight BioCell tissue chambers for the Cardinal Heart 2.0 in the Life Sciences Glovebox. This investigation uses heart organoids to test whether clinically approved drugs reduce microgravity-induced changes in heart cell function. Rubio also removed the Advanced Resistive Exercise Device's (ARED) cylinder flywheel and inspected the treadmill as part of monthly maintenance. The ARED exercises all major muscle groups while focusing on the primary resistive exercise: squats, deadlifts, and heel raises. Crew members exercise daily on ARED to maintain preflight muscle and bone strength during long periods in space.
Flight Engineer Sultan Alneyadi from UAE (United Arab Emirates) recorded a video of Cardinal Heart 2.0 tissue chambers. The investigation tests clinically approved pharmaceutical drugs to reverse the negative effects on heart cells and tissues caused by prolonged exposure to the space environment. Afterward, Alneyadi removed the Bio-Monitor garment and headband and synchronized the unit to the controller for data transfer. Alneyadi donned the Dry-EEG Headband overnight for sleep studies in space. Considering the central role of sleep in human behavior and health, sleep quality is a key factor for current and future exploration missions. The investigation monitors crew members' quality of sleep by measuring duration, sleep stages, heart rate, and the number of awakenings.
Additionally, Rubio and Alneyadi spent the evening continuing to transfer the 6,200 pounds of research hardware and supplies between the space station and the uncrewed SpaceX CRS-27, which arrived at the orbital outpost on March 16.
Flight Engineer Andrey Fedyaev of Roscosmos continued to replace the condensate evacuation lines that carry away excess moisture from the cabin atmosphere. Meanwhile, Roscosmos cosmonauts Sergey Prokopyev and Dmitri Petelin prepared cargo to return in the Soyuz MS-22 spacecraft, slated to undock from the station's Rassvet module on March 28.
---
Learn more about station activities by following the space station blog, @space_station and @ISS_Research on Twitter, as well as the ISS Facebook and ISS Instagram accounts.
Get weekly video highlights at: https://roundupreads.jsc.nasa.gov/videoupdate/
Get the latest from NASA delivered every week. Subscribe here: www.nasa.gov/subscribe