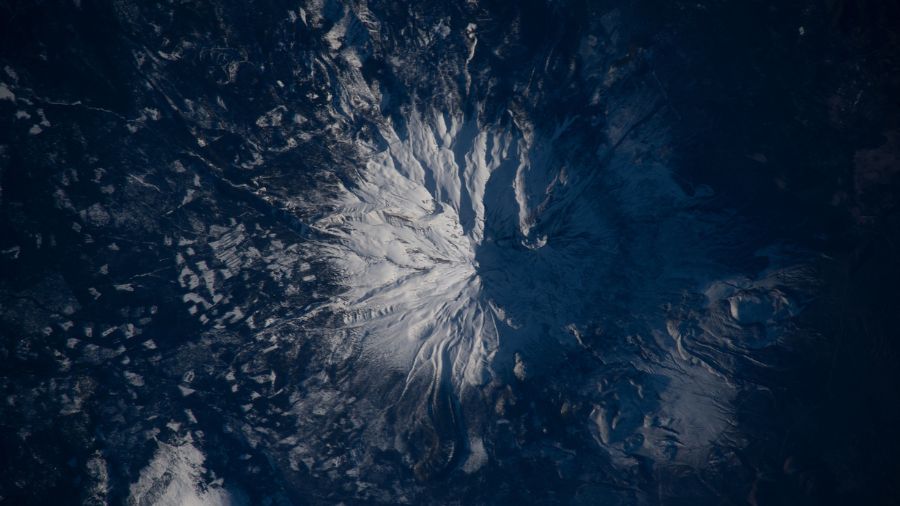 Following the arrival of the uncrewed SpaceX CRS-27 resupply vehicle last week, the Expedition 68 crew continues transferring the 6,200 pounds of research hardware and supplies between the International Space Station and the cargo vehicle.
NASA Flight Engineer Frank Rubio spent his day participating in a cell biology experiment and replacing the Advanced Resistive Exercise Device cable arm rope to ensure proper tension in the cable-pulley system. Rope routing is critical for crew members to exercise in space, allowing crew members to experience load or resistance to help maintain muscle strength and mass during long periods in space.
NASA flight engineers Woody Hoburg and Stephen Bowen and Flight Engineer Sultan Alneyadi from UAE (United Arab Emirates) inserted ice bricks into the station's Minus Eighty Degree Laboratory for ISS (MELFI) for temperature conditioning.  MELFI is a cold storage unit that maintains experiment samples at ultra-cold temperatures throughout a mission and supports a wide range of life science experiments by preserving biological samples (such as blood, saliva, urine, microbial or plant samples) collected aboard the space station for later return and analysis back on Earth.
Hoburg installed the Tanpopo-5 hardware and samples onto the slide table in the Japanese Experiment Module airlock. The investigation studies the possibility of the survival and growth of organisms in the space environment and on extraterrestrial planets, such as Mars. Hoburg also performed a hearing test with on-orbit hearing assessment headset and software, and took sound measurements using the acoustic monitor.
Alneyadi spent his day wearing the Bio-Monitor garment and headband for a 48-hour session. The instrument is equipped with sensors to measure physiological parameters to assess the effect of space travel on heart health.
Meanwhile, Roscosmos cosmonauts Sergey Prokopyev and Dmitri Petelin spent their day gathering cargo items to return in the Soyuz MS-22 spacecraft, slated to undock from the station's Rassvet module on March 28.
---
Learn more about station activities by following the space station blog, @space_station and @ISS_Research on Twitter, as well as the ISS Facebook and ISS Instagram accounts.
Get weekly video highlights at: https://roundupreads.jsc.nasa.gov/videoupdate/
Get the latest from NASA delivered every week. Subscribe here: www.nasa.gov/subscribe