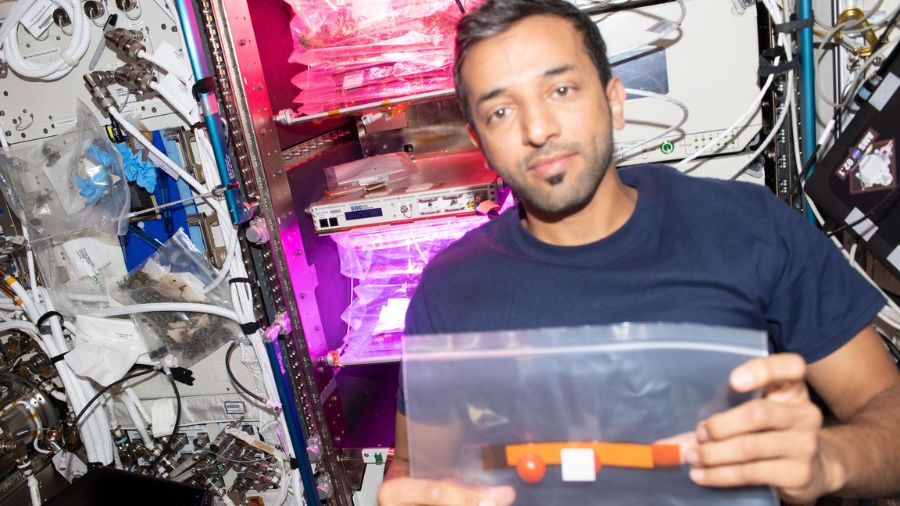 The Expedition 68 crew is adjusting to life aboard the International Space Station after four Crew-5 members safely returned to Earth last Saturday. The remaining crew members kickstarted the week by continuing to carry out a mix of science experiments and operational tasks.
NASA Flight Engineer Stephen Bowen spent the morning collecting and storing blood and saliva samples for the Immunity Assay investigation. The study aims to monitor how the immune system responds to the stresses of human spaceflight with the aid of a functional immunity test. Until recently, the test could only be performed before and after flight. Conducting the test inflight will help provide researchers with a clearer idea about how the immune system changes in space.
NASA Flight Engineer Woody Hoburg spent a portion of the day training on how to use the Veggie Vegetable Production System (Veggie) for the Veg-05 space botany study. He later checked leaves and tomatoes inside the unit for signs of microbial growth. Sultan Alneyadi of UAE (United Arab Emirates) also had a chance to harvest plants from the growth chamber.
Among the station's three cosmonauts, Commander Sergey Prokopyev and Flight Engineer Dmitri Petelin tag teamed preparing biological samples for another study focused on the immune system. Flight Engineer Andrey Fedyaev of Roscosmos was tasked with performing an inventory of medical kits and closed the day communicating with students on Earth using a ham radio.
Meanwhile, NASA Flight Engineer Frank Rubio was off duty today. He rounded off his evening with a combination of aerobic and resistive exercises. The newest residents aboard the space station, Bowen, Hoburg, Alneyadi, and Fedyaev, were each afforded an hour to orient themselves to the spaceflight environment as well.
Looking ahead, the SpaceX Dragon spacecraft is set to liftoff Tuesday evening from NASA's Kennedy Space Center in Florida. The spacecraft will deliver new science investigations, supplies, and equipment for the international crew. Hoburg will monitor Dragon's automated docking to the Harmony module's forward port on March 16.
---
Learn more about station activities by following the space station blog, @space_station and @ISS_Research on Twitter, as well as the ISS Facebook and ISS Instagram accounts.
Get weekly video highlights at: https://roundupreads.jsc.nasa.gov/videoupdate/
Get the latest from NASA delivered every week. Subscribe here: www.nasa.gov/subscribe