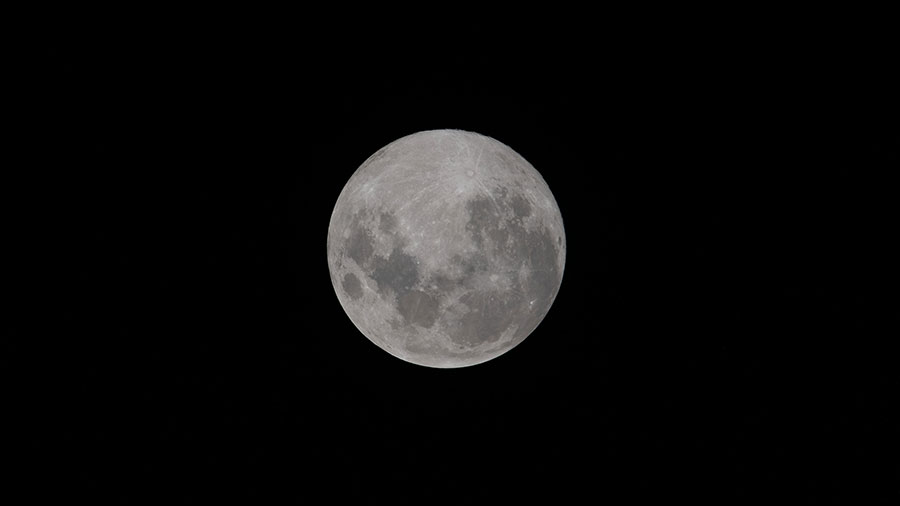 Spacesuit maintenance and research hardware topped the task list for the Expedition 68 crew on Thursday. The orbital residents aboard the International Space Station also worked on biomedical activities and ensured life support systems continue operating in tip-top shape.
NASA astronauts Josh Cassada and Nicole Mann worked together throughout Thursday servicing an Extravehicular Mobility Unit (EMU), or spacesuit, inside the Quest airlock. The duo spent the entire day swapping electronics and life support components inside the spacesuit ahead of a spacewalk planned for Monday, Dec. 19. Two astronauts will exit Quest in their EMUs on that day and spend about seven hours installing another roll-out solar array on the station's Port-4 truss segment.
NASA Flight Engineer Frank Rubio had his hands full during the day working on a variety of science gear supporting everything from satellite deployments, fluid physics, and ultra-high resolution video technology. Beginning his day in the Harmony module, Rubio disassembled a small satellite deployer that had ejected four CubeSats from outside the Kibo laboratory module last week. Next, he opened up the Fluids Science Laboratory and installed samples to investigate the coarsening and coalescence of foams with potential applications for the firefighting, petroleum, and medicine industries among others. Finally, the first time space-flyer assembled the SphereCam-1 to demonstrate capturing the highest resolution, groundbreaking 12K views from a spacecraft supporting future space exploration missions.
Flight Engineer Koichi Wakata of the Japan Aerospace Exploration Agency (JAXA) drew a blood sample during the morning and processed it in a centrifuge before the stowing the sample in a science freezer for future examination. Wakata then worked on the Kibo lab's water recovery system troubleshooting hardware inside the life support device. At the end of the day, the experienced space station veteran collected a urine sample and stowed it in a science freezer for later analysis.
Commander Sergey Prokopyev performed a leak check on the docking interface between the Poisk module and the ISS Progress 82 cargo craft. Flight Engineer Dmitri Petelin set up a video camera inside the Nauka multipurpose laboratory module. Finally, Flight Engineer Anna Kikina, with assistance from Petelin, attached sensors to herself and pedaled strenuously on the station's exercise bike for a fitness evaluation.
---
Learn more about station activities by following the space station blog, @space_station and @ISS_Research on Twitter, as well as the ISS Facebook and ISS Instagram accounts.
Get weekly video highlights at: http://jscfeatures.jsc.nasa.gov/videoupdate/
Get the latest from NASA delivered every week. Subscribe here: www.nasa.gov/subscribe